Featured Jobs
Job Responsibilities: Attend to walk in customers.Issuance of all necessary documentation such as issuance of Quotation, letters & email correspondences to clientsAssist on coordination (with clients and internal departments)Prepare samples for clientsAny other ad hoc duties assigned by the Sales Manager Job Requirements: Min. "O" LevelPositive attitude and willing to learnAble to work with min. supervisionCompetence in Microsoft OfficeAble to work 5.5 day (alternate Saturday 1/2 day)   Candidate to send resume with expected remuneration to [email protected]  
How it works?
sgCareers is a Singapore-based online job portal that revolutionised the way people searched for jobs and found candidates. No matter what device you're using sgCareers offers a seamless job matching experience across desktop, tablet and mobile. Our platform harnesses the power of digital and social media tools to help you reach out to your employers and potential candidates in faster and effective way. We are committed to continuously improving our role in facilitating the matching and communication of job opportunities.
Sign up today and be one of our success stories!
Success Stories
What other people thought about the service provided by sgCareers
I found my first job as a child care teacher through the nearby location search in sgCareers. Awesome experience! =)

Daphne Lim, 23
Glad that my friend has introduced me sgCareers, I've managed to find a job within 3 weeks after I arrived at Singapore.

Divyesh Shah, 32
I'm pleased to be invited by sgCareers to join their beta launch. Job listing here is very easy and affordable, I'll definitely recommend to my colleagues and peers!

Lydna Choo, 34
sgCareers is a good job searching tool. The job categories are well organized and easy to search through, and I am happy to find a better job. Thank you sgCareers.

Roshana Bte Salleh, 22
Featured Companies
Top companies with job posts seen on sgCareers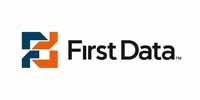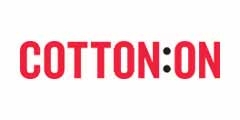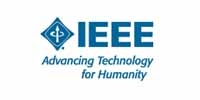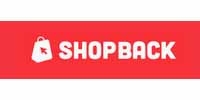 Find Active, Local Talent on sgCareers. Our talent network of 70,000+ is majority-based in Singapore, with more than 50% of talent actively seeking opportunities at any time.
Recent Articles
Daily dosage of careers news, tips & advice
To keep good employees, you need to learn how to build a good relationships with them. To do so, you need to understand that it's your employees, who keep your business running. Hence, it's important that you ensure that they are happy and productive if you want to sustain and grow your business. Your employees are not slaves, they are people who deserve your respect. Praise them when their work is excellent. Provide positive encouragement and comment on their work when it needs improvement. Above all, acknowledge their existence and their hard work, and treat them with respect. It's pretty easy to follow them when things are good, but when
In 2017, the hiring rate in Singapore has picked up, so if you did not manage to get interviewed or hired for what you looking for, it is time make it right. We are sharing with you 5 MUST KNOW tips for job hunting in 2018! Sharpen your 'soft' skills. Singapore companies are not just making offers to candidates based on technical competencies but also on communication skills, leadership abilities and high emotional intelligence. More often than not, when you advance to final round interviews, the deal breaker is not on your technical abilities (where most international candidates are strongest) but on your 'soft' skills. Yes, it does matter. Invest time
As voted by its labour force, Singapore is the best country to earn a living in Asia. Based on the Global Competitiveness Report by the World Economic Forum, besides the city's standard of living, Singapore's working conditions are the best in the region as employees are deemed to be better taken care of due to effective labour policies and a general employer mind-set that allows for employees to enjoy a balance in life. Post your resume and apply to work in Singapore today. Source: EDB Also see guide to working and living in Singapore.