Featured Jobs
<p>Job description</p><p>Job Description:</p><p> </p><p>We are looking for a dedicated and personable member to fill the role of Receptionist and Bookkeeper in our team. We have recently started a self-storage business called Smart Storages. As a growing logistics SME, we provide career growth opportunities, job autonomy and competitive compensation.</p><p> </p><p>Job Responsibilities:</p><p> </p><p>Answering of incoming phone calls and email enquiries</p><p>Data entry, quotation generation, and updating of client information</p><p>Invoicing, receiving of payments, recording of financial information, and payment of bills</p><p>Basic bookkeeping</p><p>Job requirements: * Ability to work diligently and independently</p><p> </p><p>Impeccable customer service skills</p><p>Excellent written and verbal communication skills</p><p>Attention to detail and ability to multi task</p><p>PC literate (Online Database and Excel)</p><p>Job experience in customer service role</p><p>Ability to communicate
How it works?
sgCareers is a Singapore-based online job portal that revolutionised the way people searched for jobs and found candidates. No matter what device you're using sgCareers offers a seamless job matching experience across desktop, tablet and mobile. Our platform harnesses the power of digital and social media tools to help you reach out to your employers and potential candidates in faster and effective way. We are committed to continuously improving our role in facilitating the matching and communication of job opportunities.
Sign up today and be one of our success stories!
Success Stories
What other people thought about the service provided by sgCareers
sgCareers is a good job searching tool. The job categories are well organized and easy to search through, and I am happy to find a better job. Thank you sgCareers.

Roshana Bte Salleh, 22
I'm pleased to be invited by sgCareers to join their beta launch. Job listing here is very easy and affordable, I'll definitely recommend to my colleagues and peers!

Lydna Choo, 34
Glad that my friend has introduced me sgCareers, I've managed to find a job within 3 weeks after I arrived at Singapore.

Divyesh Shah, 32
I found my first job as a child care teacher through the nearby location search in sgCareers. Awesome experience! =)

Daphne Lim, 23
Featured Companies
Top companies with job posts seen on sgCareers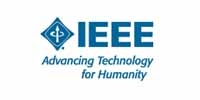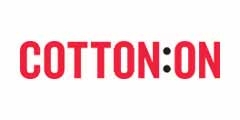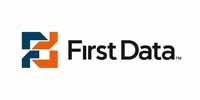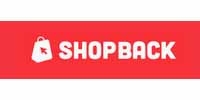 Find Active, Local Talent on sgCareers. Our talent network of 70,000+ is majority-based in Singapore, with more than 50% of talent actively seeking opportunities at any time.
Recent Articles
Daily dosage of careers news, tips & advice
The unemployment rate among Singaporeans continued to fall in April, the Ministry of Manpower (MOM) announced on Thursday (June 3). "The unemployment situation continues to improve in April 2021," said MOM in its April report on Singapore's unemployment. The citizen unemployment rate fell 0.1 percentage point to 4.1%, while Singapore's rate fell from 4% to 3.9%. Overall, the unemployment rate remained unchanged at 2.9%. A total of 92,100 people were unemployed in April, including 82,800 residents, the report said. Resident refers to Singaporeans and permanent residents. The unemployment rate in Singapore last peaked in September 2020 and has been steady or declining month-on-month since then. Personnel Minister Tan Zee Leng
In 2019, the hiring rate in Singapore has picked up, so if you did not manage to get interviewed or hired for what you looking for, it is time make it right. We are sharing with you 5 MUST KNOW tips for job hunting in 2020! Sharpen your 'soft' skills. Singapore companies are not just making offers to candidates based on technical competencies but also on communication skills, leadership abilities and high emotional intelligence. More often than not, when you advance to final round interviews, the deal breaker is not on your technical abilities (where most international candidates are strongest) but on your 'soft' skills. Yes, it does matter. Invest time
Companies attach great importance to employee retention, because employee replacement, especially productive ones, costs time and money. Leaving talented employees from your company can also pressure existing employees to take on additional work while those roles can be filled. With this in mind, retaining your top employees should be a priority. Here are eight tips on how to keep your best employees. Pay above average wage  One of the most obvious ways to keep your best employees is to offer them above-average wages and generous benefits. This can retain employees and encourage them to stick only to wages and benefits. They can also offer special loyalty bonuses to encourage you